The basic vent is for use on systems requiring a relief vent or as part of a powered odor control unit (SMSS). The basic vent is completely pre-assembled, ready to bolt down onto an opening or inserted through a hole with rubber link-seals.

A 1/4" thick perforated PVC screen with 1/2" holes prevent bird and rodent intrusion.

The

vent cap and barrel are constructed of gray schedule 40 PVC.

Stainless Steel

Quick Release pins allow for fast removal and replacement of the cap in order to check the vent.

Standard height is 18" from flange surface to the bottom of the cap.

The vent t

akes up less space than the conventional steel gooseneck vent.

Heavy Duty PVC Schedule 80 vents are also available. Not for use with BioVent Cartridges. Call for pricing.



Benefits:


Minimal space requirements
Light Weight
Available with Flange for surface mounting
Available with plain end pipe for remote installations
In Stock and Ready to Ship!



The Basic Vent is available in three different configurations:

Flange Base - Mounts to any flat surface utilizing 4 fasteners.
(i.e. - wedge stud anchors for concrete)


Plain End Barrel - Allows installer to locate vent remotely
from the structure using underground piping or can be set in
structure lid penetration and sealed with Link-Seals or grout.
Available in 30" and 60" barrel lengths.


Flange w/42" Plain End Extension - Mounts to any flat surface
utilizing 4 fasteners and extends the air intake/exhaust 3-1/2 ft
down into the structure.

All Prices include shipping and handling within the U.S. (except HI and AK).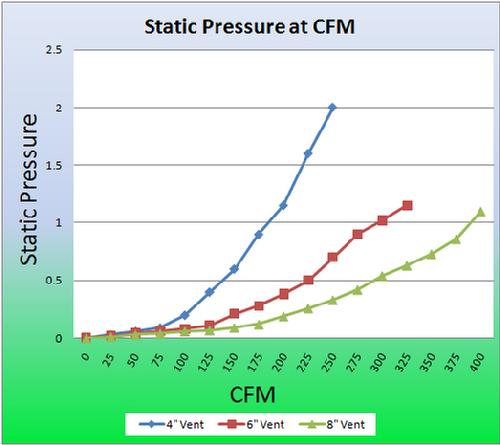 Basic Vent Static Pressure at CFM Chart
| | | |
| --- | --- | --- |
| 10" Basic Vent - Very Compact | Cap removes easily for inspections | Hand Rails - no problem |
EZ Vent, LLC - 76 Old Hilltop Road, Conowingo, Maryland 21918 - Ph# (410) 658-2000 - ©2011 E-mail: sales@ezventmfg.com
Web Hosting powered by Network Solutions®